Free Educational Webinar: pH testing, titrations, and techniques. How do yours measure up?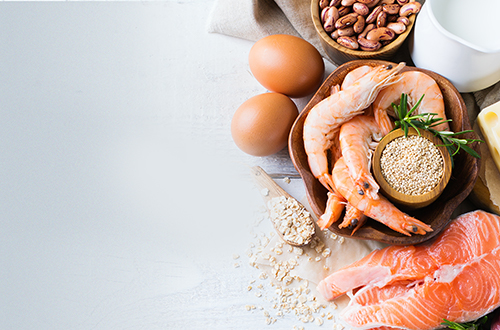 Thermo Fisher Scientific is proud to bring you an educational webinar on the importance of accurate pH analysis in food and beverages, hosted by our subject matter experts from the applications lab, laboratory electrodes, and water lab products divisions.
Date:
Tuesday, August 20th, 2019
Time:
10 a.m. (AEST – Melbourne/Sydney)
Location:
Virtual webinar via Webex
Download calendar reminder
Who should attend?
This webinar will include information useful to anyone involved in quality control and/or water monitoring in the food, dairy and beverage industry. It will be of particular interest to:
Researchers
Technicians
Quality Assurance/Quality Control
Water analysis
Accurate pH analysis is a key parameter in food and beverage quality control and monitoring. Without it, the quality of the final product is affected.
Thermo Fisher Scientific invites you to learn about common applications and techniques you should be using to measure samples in food and beverages to ensure their safety, including calcium of beverages and salt of prepared foods.
We'll also have a dedicated Q&A session at the conclusion of the webinar, so our subject matter experts can answer all your electrochemistry questions.
After participating, you will understand
How to easily select the best pH electrode for your food and beverage samples
Different electrode characteristics and body styles for efficiency and reproducible results
Techniques to extend the longevity of your pH electrode
How to save time by automating your manual titrations
Gayle Gleichauf
Applications Lab Manager, for Thermo Fisher Scientific, Water Analysis Instruments.
Gayle has been with Orion water analysis instruments since 2000, working first in the engineering group and then as an applications chemist. Gayle has over 25 years of experience in analytical chemistry. She holds a Bachelor's degree in Chemistry and a Master's degree in Environmental Science.

Ricki Hartwell
Senior Product Manager for Thermo Fisher Scientific, Water Lab Products Division.
Ricki has been with Thermo Fisher Scientific for 15 years in roles including technical support and writing. She is an expert on Orion electrochemistry testing equipment for pH, ion concentration, conductivity, and dissolved oxygen analysis as well as the new Orion Star T900 series potentiometric titrators. Ricki holds a bachelor's degree in Biochemistry and Molecular Biology from Boston University.

Kevin Goohs
Senior Product Line Manager for Thermo Scientific, Laboratory Electrodes, Laboratory Solutions and Reagents.
Kevin has been with Thermo Scientific since 2001 and has a M.S. in Environmental Engineering from Manhattan College.