Free Educational Webinar: Monitoring Harmful Algal Bloom – Top 3 Reasons for Long-Term Monitoring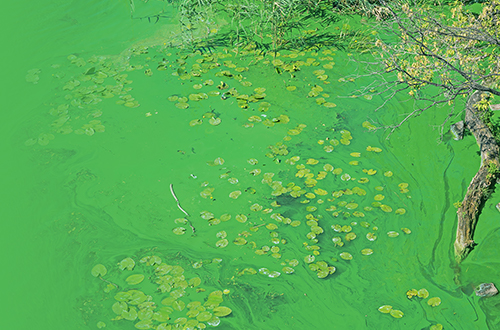 Thermo Fisher Scientific is proud to bring you an educational webinar on the importance of long-term harmful algal bloom (HAB) monitoring, presented by Eric Robinson, Application Development Manager – Surface Water, at our partner supplier, In-Situ.
Date
: Thursday, May 16th, 2019
Time
: 12 p.m. (AEST)
Location
: Virtual webinar via Webex
Download calender reminder »
Presenter Bio
Eric Robinson is In-Situ's application development manager for surface water focusing on inland and marine water quality. His background includes years of coastal HAB monitoring and systems integration. Over the past eight years, Eric has worked with users across North America developing water quality monitoring systems and procedures. Eric has Environmental Science/GIS and business degrees from USF and FGCU and is currently enrolled at Johns Hopkins.
See our range of Water Level Loggers
»
Overview
Long-term harmful algal bloom monitoring is easier to manage than ever before. Better instrumentation and drift-resistant sensors have changed the game, basically eliminating every reason to skip this important measure. And given the increasing prevalence of toxic blooms and their potential threat to public health and economic stability, early detection is more important than ever.
Join In-Situ Application Development Manager Eric Robinson for a practical discussion on why and how to make long-term HAB monitoring an effective and affordable part of your water quality program.
After participating, you will understand
In-Situ Application Development Manager Eric Robinson will discuss the benefits of long-term HAB monitoring and techniques for simplifying the process. He will cover:
Risks: Who should conduct HAB monitoring and what they should look for
Techniques: Benefits of long-term monitoring vs. spot sampling
Realities: Issues you'll encounter during long-term monitoring
Instrumentation: Advantages of current monitoring equipment and why Integrated Optical Compensation is key to optimal sensor accuracy
Who should attend?
This webinar will include information useful to anyone monitoring surface water quality or interested in doing so. It will be of particular interest to:
Researchers
Technicians
Students and Faculty
Policy Makers