20% off the list price of the BHGE TransPort® PT900 Portable Ultrasonic Flow Meter*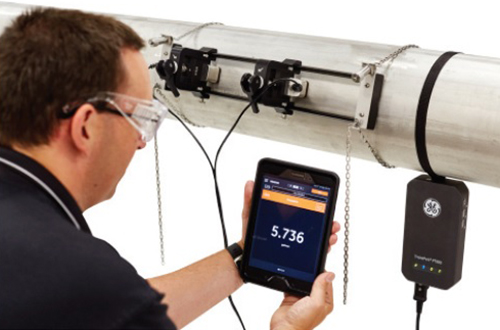 Your job just got easier
The Panametrics TransPort PT900 is BHGE's newest portable ultrasonic flow meter. It is a clamp-on flow meter that attaches fixtures with transducers onto the outside of a pipe to measure flow within the pipe without cutting into the pipe or shutting down the process. A portable flow meter can be moved around to different measurement locations, making it useful for spot metering flow, checking other meters or for temporary installations.
Features
Touchscreen Android tablet with a straightforward user interface for intuitive programming
Fast-response transmitter with health indicator LEDs to ensure it's always ready to use
Bluetooth® wireless communication between transmitter and tablet
8GB of transmitter memory for plenty of space for log fi les
Foolproof new clamping fixture for fast, correct installation and precise measurements
Robust transducer technology that works for even the toughest applications
Terms & Conditions
This promotion is open to customers in Australia. *Special offers end 31 August 2018. Thermo Fisher reserves the right to change this offer without prior notice. © 2018 Thermo Fisher Scientific Inc. All rights reserved. Trademarks used are owned as indicated on
thermofisher.com.au/trademarks
. Discount will apply to orders received by Thermo Fisher Scientific no later than 31 August 2018. Discount applies to list price in effect at the time order is received by Thermo Fisher Scientific. Cannot be combined with other discounts or promotions. Offer void where prohibited, licensed, or restricted by federal, state, provincial, or local laws or regulation or agency/institutional policy. Other restrictions may apply. Specifications, terms and pricing are subject to change. Please consult your local sales representative for details.